For Clinical and Home Use
Providing Top-Of-The-Line Hyperbaric Chambers for Over 20 Years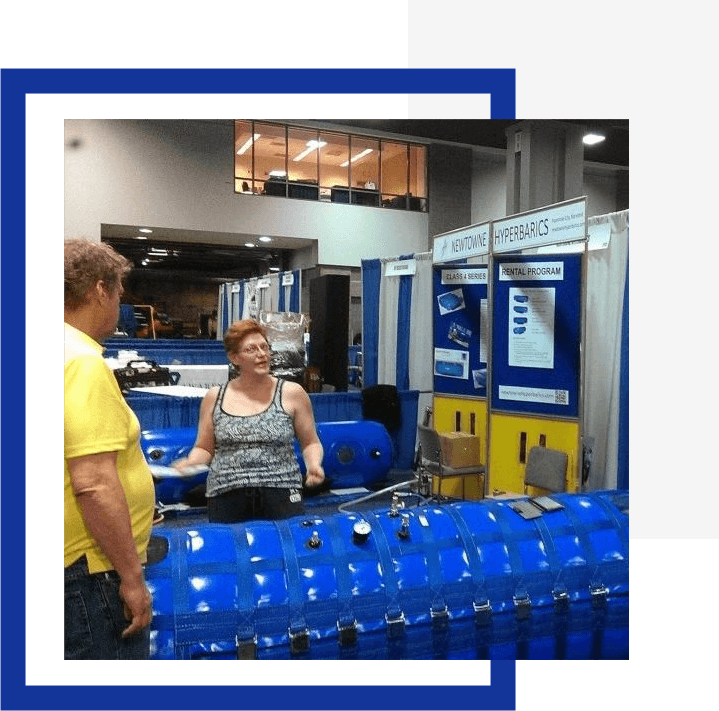 The Leading Hyperbaric
Chamber Manufacturer
For almost 20 years, Newtowne Hyperbarics has been a leader in designing and manufacturing mild hyperbaric chambers for homes. Our 100% American-built machines are suitable for home or clinical use. Our Class 4 Chamber has stood the test of time, with thousands being used in medical offices and homes all over America.
Our lines of hypoallergenic hyperbaric chambers have a 100% safety record, allowing you to feel at ease while relaxing and letting the therapeutic power of the hyperbaric chamber work on you. We are the hyperbaric chamber manufacturer dedicated to improving your health and offering you a convenient way. All of our chambers can be positioned for top or side entry and are operable both internally and externally, giving you complete control over the usage of the device. They even come with a frame and mattress included (model C4-27 mattress excluded).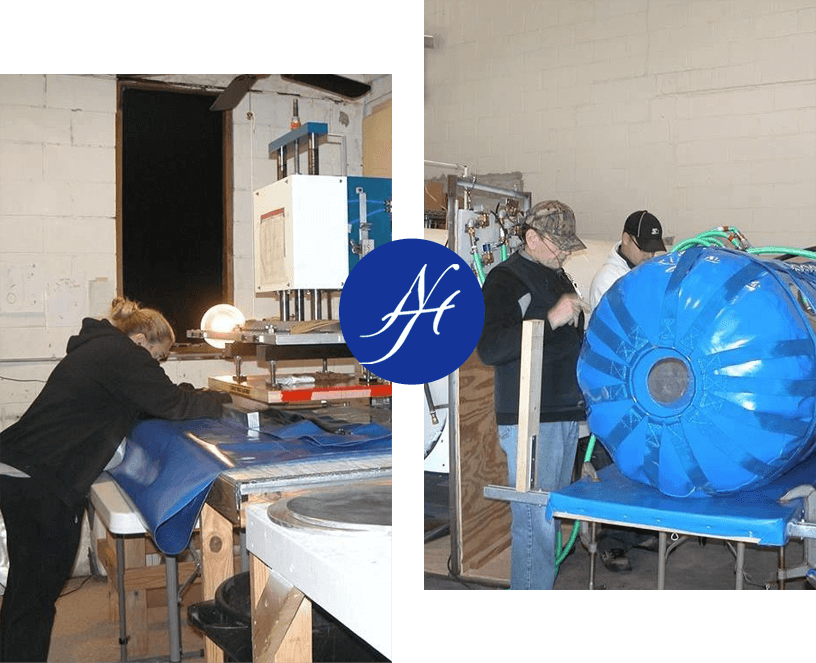 In 1984, Typhoon Water Wares, Ltd. was founded to design and manufacture high-quality medical devices and pressure equipment for clinical and home use. In 2001, we were commissioned to design and build mild hyperbaric chambers capable of holding up to higher sustained pressure levels than the average chamber on the market. To meet this new challenge, we needed to develop brand-new technologies and manufacturing processes that set the standards for the next generation of mild hyperbaric chambers.
Over the next decade, we practiced and perfected designing and manufacturing these chambers for others. At this point, Typhoon Water Wares formed Newtowne Hyperbarics to market their products to a wider clientele. In doing so, we opened the door to providing our proprietary line of high-performance mild hyperbaric chambers at a price affordable to the average consumer, allowing more people access to this breakthrough medical technology.