Northwest Hyperbarics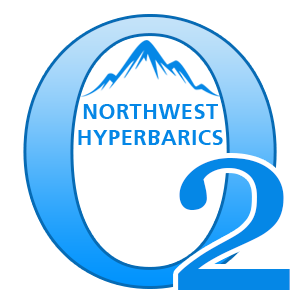 Greetings, I'm Steve the sole owner of NWHBC. I'm retired and wonderfully married for forty one years to my lovely Penny. We have a small ranch just outside of Sequim on Sequim Bay. We have two really nice trail horses and our great Doberman dog Jasmine. We own a beauty salon in Sequim and Penny is still doing here creations daily there at least for a while to come.
I have a classic car that happens to be my dream car and the only one I ever really knew I had to own some time in my life needless to say I'm always finding some reason to run an errand or load up and head off to a car show. I've been as Far East as Billings and south to Reno's Hot August Nights. Our summers are full with RV'ing around the country, hauling horses here and there and of course always saving room for the car shows too.
I'm anxious for Penny to retire so we can both goof off together full time rather than just weekends. My background was commercial and high end residential construction superintendent and I worked In Seattle and surrounding areas building strip malls, office buildings, big grocery stores, lots of construction for Boeing,large concrete tilt ups, mid rise buildings downtown and even a few historical buildings on the waterfront.
Over forty years of that and I summed up somewhere in the neighborhood of 140 million dollars combined projects that I directly supervised. I got my start as a laborer and got signed up for carpentry classes and worked my way to the top owning two construction companies myself along the way.
I'm a young 67 and feel 45 with the bennefits of the chamber. It's so great to wake up pain free now opposed to before when it used to take a couple on minutes just to stand up straight in the mornings.
This is my little company and I do see a modest minimal income from selling a chamber occasionally but the gratification I felt when I got the first one for my cousin after discovering the miracle machine myself gave me probably one of the best feelings ever. Helping others be pain free kinda blew my mind and I knew I wanted that feeling over and over again. Maybe a natural high might sum up the feeling.
If you or a friend or family member is hurting and miserable with a disease , pain and have inflimation , autheritus, a non healing injuries, Diabetes, cancer , stroke or an illness of any kind call me. It doesn't need to be this way. There are better and more natural alternatives out there other than the toxic opeoid's the doctors push.
For more specific info on a particular issues just search engine THE BENNEFITS OF HYPERBARIC CHAMBERS And ( the problem) and you can read and learn about the testing , testimonials and bennefits directly across the nation and world wide.